Treat every client like your top client with customization
Move seamlessly between projects without mixing up rules and preferences
Customize PerfectIt
You can customize PerfectIt to match your house style or personal preferences. By customizing PerfectIt, you can:
Add company names to ensure they are capitalized, and punctuated properly and consistently;

Add character names to ensure they're spelled consistently;

Check for common but embarrassing errors specific to your industry or field;

Choose between full stops or commas for decimals and thousand separators;

Avoid, replace or standardize phrases;

Enforce company- or industry-specific capitalization or italicization rules;

And much more!
Anyone can build a PerfectIt style sheet in PerfectIt 5 to check their house style. See how with our free video tutorials.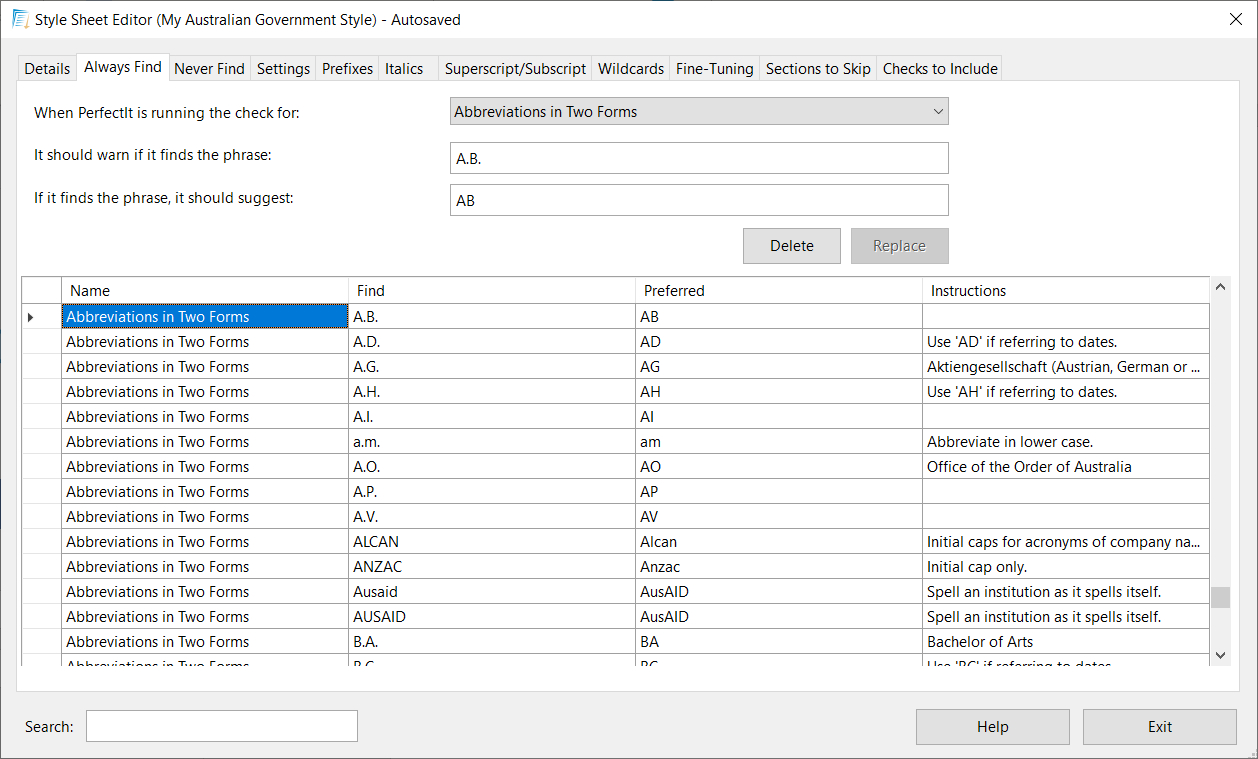 Build Your Brand
Style guides ensure consistency and help to build your brand. Whether you work for a small company or a multi-national organization, PerfectIt can be used to help enforce your house style.
Remember Client Preferences
Create style sheets to reflect preferences for different clients, publications and projects. No need to refamiliarize yourself with style guides before starting a new project. And with several style sheets, you can manage variations, preferences, and pet peeves within organizations, as well.
Check Style Guides Automatically
With customization, you can get to the important work faster. Rather than manually looking through style guides for each decision, you can configure PerfectIt to check every rule in a matter of seconds.
Share with Colleagues
Once you create a style sheet, it's easy to share among colleagues. Have confidence that all documents across your company reflect your brand, style and guidelines.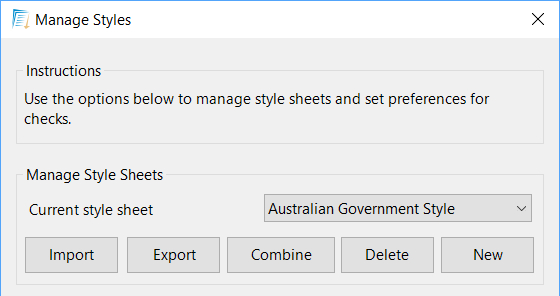 Built-In Styles

You don't need to customize PerfectIt to use it. PerfectIt is programmed to find mistakes in MS Word documents and it is immediately useful when you download it.
Every purchase of PerfectIt includes built-in styles for European Union, United Nations, World Health Organization, Government Publishing Office, Australian Government, and American Legal Style, as well as styles for UK, US, Canadian and Australian spelling.
Start Customizing Now

PerfectIt works without customization. However, you can take PerfectIt's checking to the next level by building in your house style and preferences. Start now with our free video tutorials.