Italics¶
Explanation¶
PerfectIt checks if certain non-English words appear with and without italics. By default, PerfectIt checks a list of around 60 terms for consistency in the use of italics. Since some styles prefer italics for the first appearance only, PerfectIt will only suggest there is an inconsistency when the word appears both with and without italics and either the first location is not italicized or more than one location is italicized.
Limitations and Customization ¶
By default, PerfectIt checks around 60 specified terms where inconsistency in italics is often found. It will not check all terms. However, you can add to that list in the Italics tab of the Style Sheet Editor in order to include any terms that you want to check. Although the default list consists of non-English terms it is possible to add any other words or phrases to this list.
In addition to consistency, it's possible to specify preferences that include:
No italics

Always italics

Italics for first use only
This is shown below: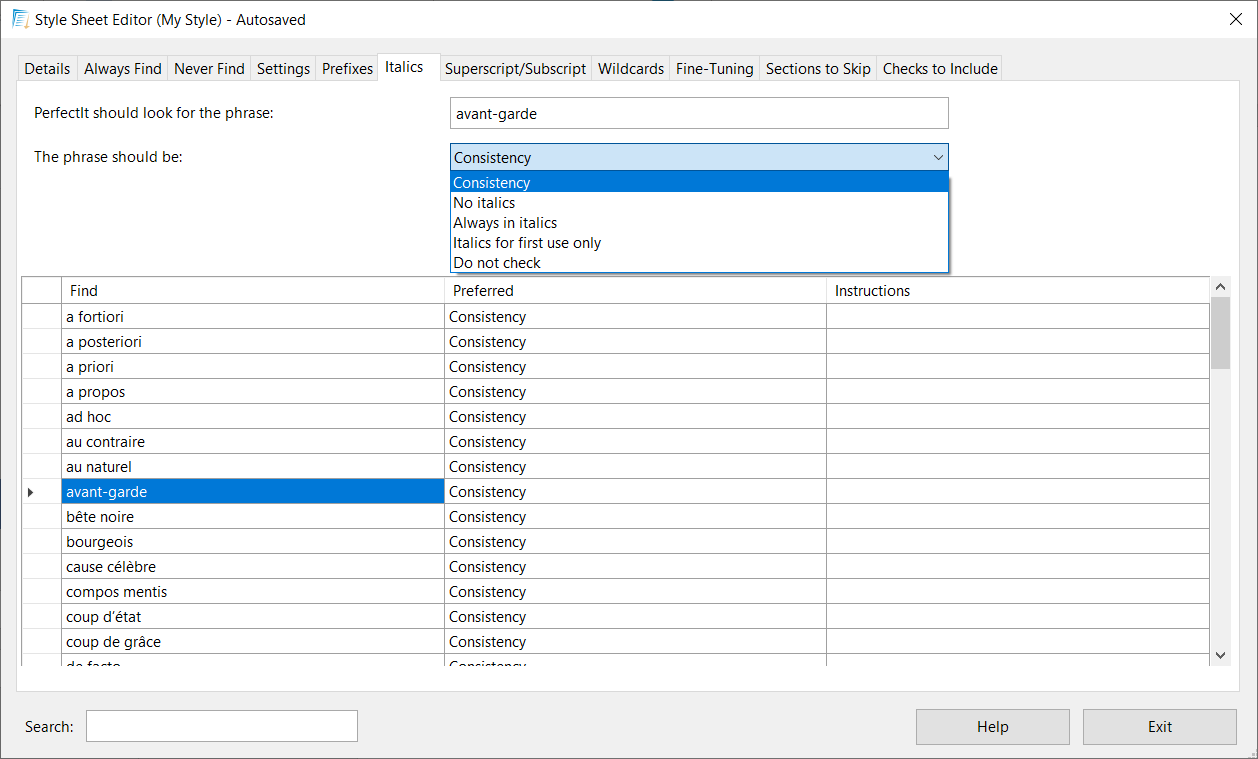 Example¶
PerfectIt will find an issue if 'avant-garde' appears in the same document as 'avant-garde'.