Why Proofreading Legal Documents Needs More than Spellcheck
20 August, 2018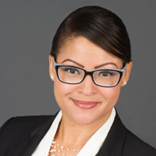 By Ivy B. Grey
Spellchecking and proofreading are not the same. Spellcheck is just one part of the process.
Though spellcheck has become more powerful and nuanced than ever before, when it comes to legal documents, you still need more. That's because legal proofreading is highly contextual and requires industry knowledge that general-purpose software cannot provide. It involves checking for inconsistencies; industry-specific spelling, grammar, and usage errors; and style and formatting mistakes.
Enter modern proofreading software designed by lawyers for lawyers.
MS Word Has Improved More than You Might Realize
In 2016, Microsoft introduced new "intelligent services" for Office 365. In it, spellcheck and grammar check were combined into a single tool called Editor. The updated Editor tool now does a better job of finding incorrect word use and will find common errors such as "effect" used for "affect."
And in February 2017, additional checks were also added for subscription users. Now you will see two categories for proofing and editing: Corrections, which relate to grammar mistakes and spelling errors; and Refinements, which relate to clarity, concision, passive voice, word choice, and style conventions.
For writers who appreciate aggregated feedback and "scores" to benchmark your writing against, there are readability statistics.
For veteran users, who formed opinions about MS Word when it operated like a glorified typewriter, it's surprising how much the Editor can now do. But legal documents still require more. Use tools like jEugene and American Legal Style for PerfectIt to ensure that your writing is error-free. These programs are inexpensive so you can afford to buy them for yourself. Your reputation is worth it.
The Limitations of MS Word
MS Word's built-in tools may be effective for the casual writer. But for legal documents, they are insufficient because they do not:
Help with legal terms of art and can't tell whether you've spelled them correctly.
Assist with Bluebook citations and can't help you correct their spelling, spacing, capitalization, or punctuation.
Enforce consistency of capitalization or hyphenation across an entire-document.
Recognize incorrect idioms, particularly business idioms.
Recognize misused homonyms unless it is obvious.
Catch incorrect usage of properly-spelled words if they are uncommon or the usage is complex.
Enforce consistent use of numbers in sentences, punctuation, or heading style.
Consider how much time you waste on checking for these errors. Can you imagine how much easier major deadlines would become if you had tools to quickly and easily automate this for you? The reality is that modern proofreading tools like PerfectIt can do all of the above and more. And these tools are easy to use and inexpensive.
Proofreading Software for Lawyers Designed by Lawyers
PerfectIt is a proofreading and editing add-in for MS Word that works on PCs and Macs. It checks for errors using familiar spellcheck-like functionality and informative commentary. PerfectIt checks seven categories of errors: abbreviations, capitalization, italicization, hyphens and dashes, punctuation, typos and spelling, numbers and figures. It groups errors together and guides the reviewer through each one and suggests corrections. The reviewer can fix each error with a single click.
American Legal Style is the legal-specific style sheet that works inside of PerfectIt. It builds on PerfectIt's basic checks and adds 13,000 corrections that only a trained legal writer or editor would know to look for. American Legal Style transforms PerfectIt into a program that helps you to proofread and edit legal documents (transactional and litigation) faster and more effectively. It checks everything from consistent capitalization of defined terms and use of acronyms, to legal-specific typos and transposed letters in terms of art. It finds formatting, spacing, spelling, and capitalization errors in Bluebook citations. And it will also find misused words, such as "statue" for "statute" and "pubic" for "public", as well as commonly-mangled legal and business idioms.
Unique and Unmatched Legal-Checking
PerfectIt's functionalities stand out for three reasons:
PerfectIt corrects the presentation and formatting of Bluebook citations.
It improves performance but lets you write your way.
PerfectIt is unmatched in consistency-checking.
PerfectIt is also notable because:
It works for PCs and Macs.
It fits within existing document drafting workflows.
At $70 USD per year, it is low cost and accessible for firms of any size.
Bluebook Citation Checking
PerfectIt checks Bluebook errors such as misplaced periods, transposed letters in court and reporter names, incorrect capitalization, and missing or extra spaces. For example, now "E.D.T.X." will be corrected to "E.D. Tex.". Similarly, incorrect citations to bankruptcy courts as "bank." will be corrected to "bankr." PerfectIt can also tell whether you've left out spaces in "F. Supp. 2d" or added spaces in "F.3d".
Write Your Own Way—and Follow Writing Advice
PerfectIt with American Legal Style is also unique because it is the only legal writing tool that brings together the most-respected leading legal writing guidance such as The Redbook: A Manual On Legal Style by Bryan Garner, Typography for Lawyers by Matthew Butterick, the Elements of Style, and Black's Law Dictionary, but still allows you to write your own way.
Outstanding Consistency-Checking
PerfectIt excels at the tedious task of consistency-checking. Reviewing for consistency requires checking for capitalization of words, phrases, and headings; punctuation of bullet points and lists; hyphenation of prefixes, suffixes, terms of art, and defined terms; paired punctuation, such as quotation marks; and presentation of numbers.
Conclusion
Everyone needs a second set of eyes to check their work. That's why we've all come to rely on spellcheck. But as lawyers, we need more help with proofreading. For proofreading legal documents, the standard advice is to have a colleague proofread for you. Unfortunately, that's not always practical—and even when it is, people still make mistakes. Fortunately, there's legal-specific proofreading software to help. American Legal Style for PerfectIt acts as a trained and tireless second set of eyes ready to meticulously and quickly proofread your documents at any hour.
With PerfectIt, you get the ease of automated checking and the confidence that you've got it right. PerfectIt with American Legal Style runs as easily as spellcheck but will find so much more. Get the free trial today.
Ivy B. Grey is the author of American Legal Style for PerfectIt. It adds polish, reduces frustration, and saves non-billable time. Ms. Grey is also a Senior Attorney at Griffin Hamersky LLP. She's been named as a Rising Star in the New York Metro Area four years in a row, and her significant representations include In re AMR Corp. (American Airlines), In re Dewey & LeBoeuf LLP, In re Eastman Kodak Company, and In re Nortel Networks Inc.