How do I use Chicago Style with British, Australian, Canadian or other spelling preferences?
The preferences in The Chicago Manual of Style for PerfectIt cover a wide variety of PerfectIt's checks. However, most of the regional-specific spelling is in the Spelling Variations check. The easiest way to enforce all of the preferences of Chicago Style without those is simply to turn off the Spelling Variations check using the Choose Checks dropdown. Here's how: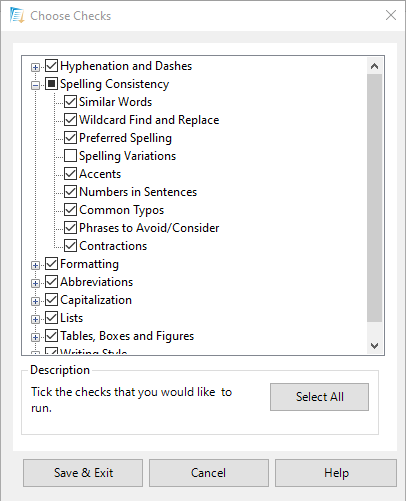 After checking with The Chicago Manual of Style for PerfectIt, you can change the PerfectIt style to UK, Canadian or Australian Spelling preferences and only run the check of Spelling Variations.