How do I repair Microsoft Word?
If you're experiencing problems with PerfectIt they could be caused by an issue in Word. Many issues can be solved by repairing Microsoft Word, and it's easy to do. These instructions apply to Office 2010 and above.
Close any Office applications you have open. Right-click on the Start button and select Apps and Features.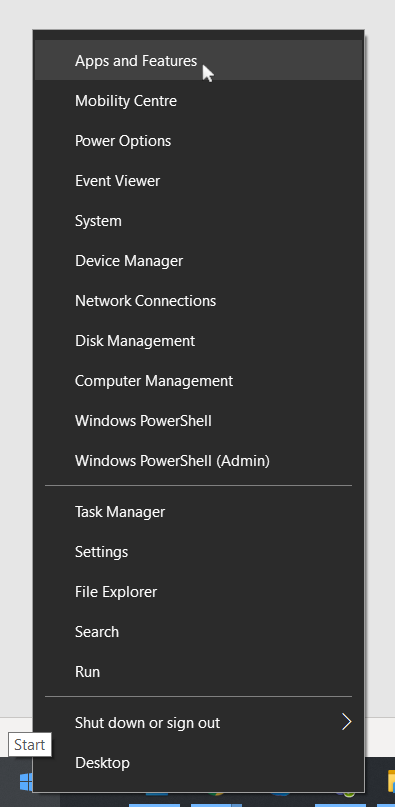 Locate Microsoft Office in the list and click on it. Select Modify.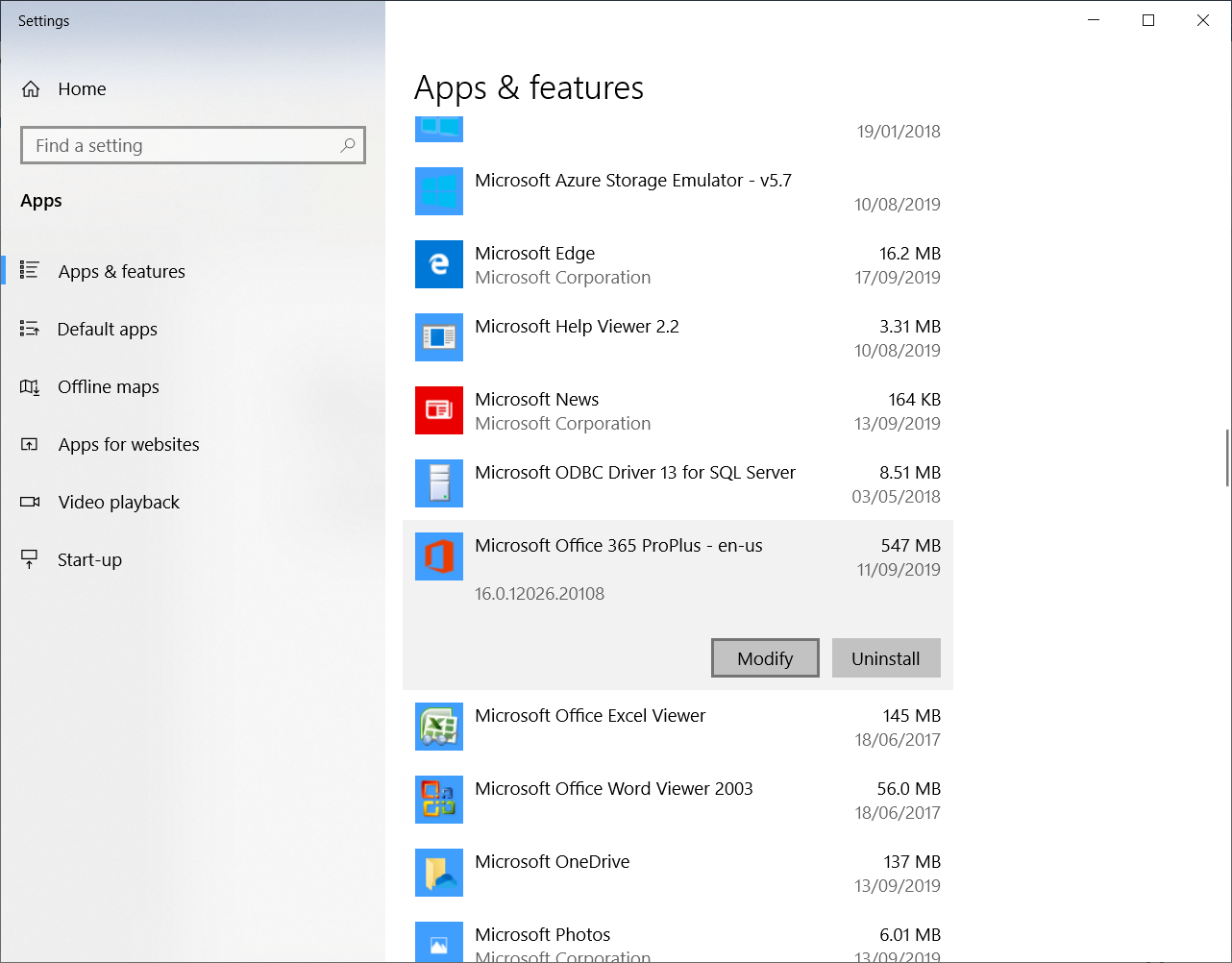 Choose Quick Repair and click Repair. Follow the on-screen instructions. The repair process will take a few minutes to complete.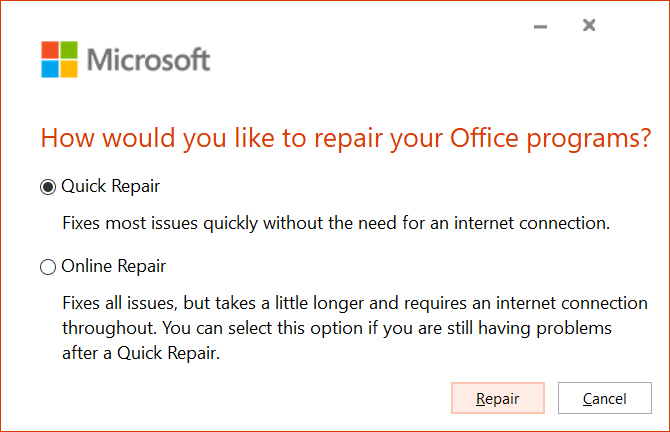 Once the Quick Repair process has completed you can open Word and test if PerfectIt works. This solves more than 90% of cases. If the Quick Repair has not solved the issue try an Online Repair.