Style Details¶

The first tab in the Style Sheet Editor is the Details tab: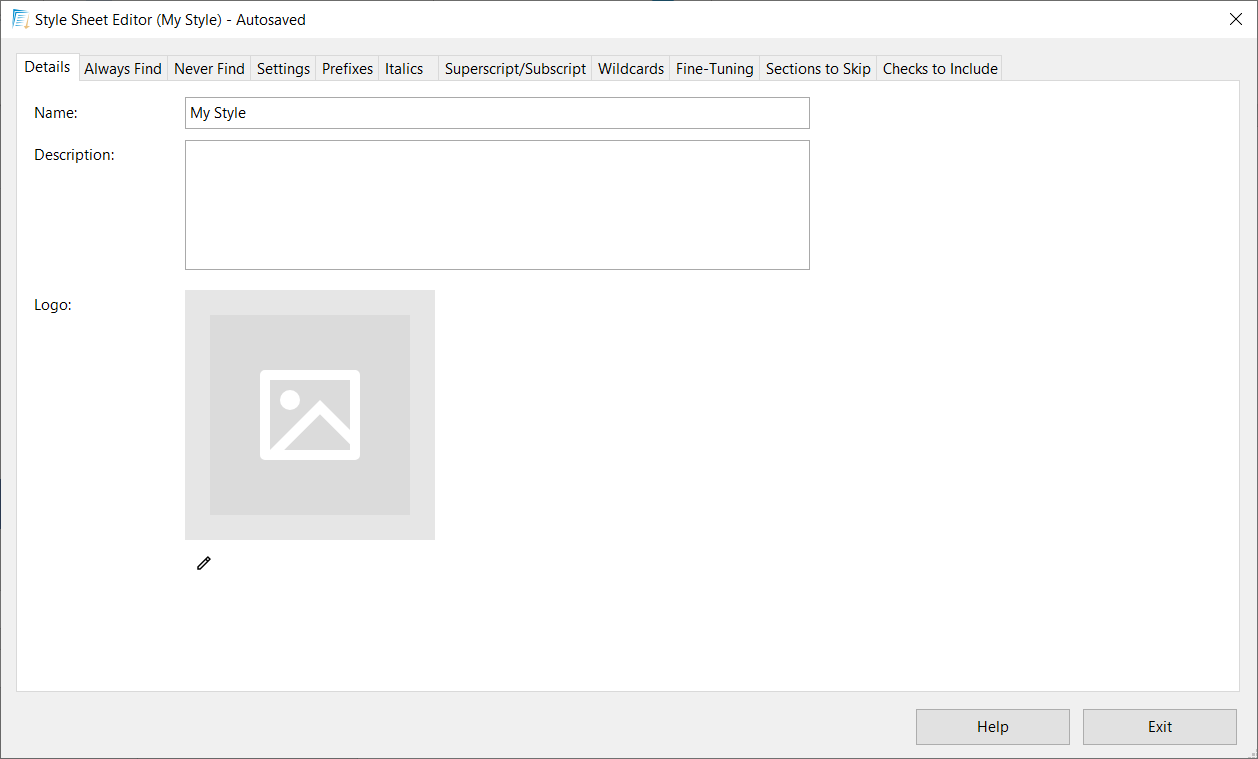 This tab includes the following fields:
Name: Enter a name for your custom style. This will be displayed in the Current Style list and in the title bar of the Style Sheet Editor when you have this style selected.
Description: This is a good place for an editor to keep track of why a style exists or for a company to communicate the importance of the style.
Logo: Click the pencil icon, select the image file you wish to use, and click Open.
Note
Images should be in PNG, JPG, BMP or GIF format. The recommended size for images is 200px by 200px. Images larger than this will be scaled to fit these dimensions.
Once uploaded, the logo is displayed in the image area: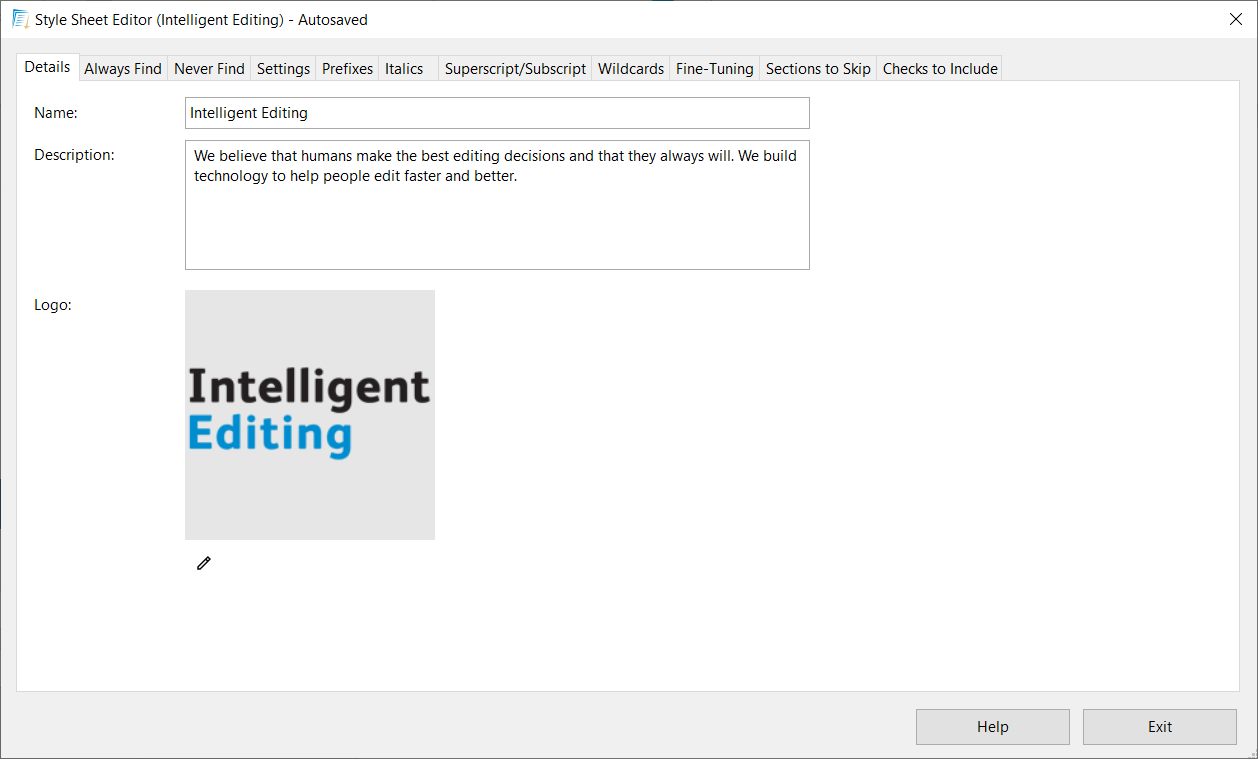 You can replace the current custom logo with a new one by clicking the pencil icon.
When you exit the Style Sheet Editor your logo will replace the default logo in the PerfectIt pane: