Billing and Burnout: Are You a Lawyer or a Word Processor?
8 March, 2020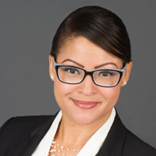 By Ivy B. Grey
Dissatisfaction with the practice of law can often be attributed to the fact that lawyers spend nearly as much time acting as word processors as they do solving complex and interesting legal problems. Ironically, clients are also dissatisfied with the amount of time spent on document preparation. Combined it leads to lawyers facing extreme billing pressure, boredom, and burnout all at once.
Embracing Legal Technology (or Secretly Resisting It?)
Many in-house legal departments are turning to technology audits such as the Suffolk/Flaherty Legal Tech Assessment that tests an attorney's technology skills. The tech assessment was developed by Casey Flaherty, the founder of Cost Control, and focuses on helping "corporate legal departments eliminate waste and unnecessary spending." Broadly viewed, the target is the unnecessary busywork that lawyers do. Nevertheless, the reality is that many lawyers have yet to proactively embrace technology. That's especially apparent in the production of legal documents.
Writing is Not the Same as Word Processing
Cutting down on word processing time is one of the easiest ways to reduce wasted time, and yet one of the least acted on. The goal isn't to cut time spent on substantive work. Writing (whether it's typing or dictating) doesn't have many shortcuts. However, writing is only part of creating a legal document, and it's the mundane word processing tasks that accompany writing which offer the opportunity for saving time. In particular, it's the formatting, tweaking, checking, reviewing, proofreading and styling of documents that wastes time.
To reduce this, lawyers should learn to:
more effectively and efficiently use programs like MS Word to create documents
get faster at proofreading and editing work.
It's hard to stay positive when it feels like an ever-growing portion of the workday is consumed by word processing – and it's the part of law practice that is least exciting. Lawyers are already busy, so going to a full-week class or spending CLE time learning to be more efficient at MS Word and Excel probably seems unappealing. However, it is worth it. There are more time-saving tricks in Word than you can imagine, and the time invested will pay off handsomely.
Nevertheless, training is time-consuming and expensive. So wouldn't it be better to use technology that doesn't require training? Or, better yet, can learn your usage habits as you use it? A great deal of time is spent proofreading. And in that stage, a popular tool that doesn't require any training can help. PerfectIt is an add-in for MS Word that is widely used by professional editors that now includes a built-in style sheet for lawyers called American Legal Style. It checks spelling for terms of art, capitalization, italicization, and other aspects of legal style. It also learns as you use it. It cannot replace proofreading a document manually, but it can dramatically cut the amount of time you spend on it.
Reducing Waste, Reducing Burnout
Lawyers who fail to embrace technology will struggle with billing pressures and burn out. To spend more time crafting creative legal solutions, you need to get through the administrative tasks faster and use your peak performance hours for the most thought-provoking work.
Reducing the time spent proofreading has a positive effect on your practice. Rather than re-reading the ninety-page asset purchase agreement for the second, third, or fourth time, you can use PerfectIt. Now you can save time on mundane tasks and reduce exhaustion, boredom, and burnout.
The idea of spending most of your day doing substantive work does not have to be a myth. It can be a reality—if you use technology to your advantage. Commit to working smarter, not harder. Spend more of your time on intellectually invigorating work by automating the ministerial work. Start now by trying PerfectIt with American Legal Style today.
Ivy B. Grey is the author of American Legal Style for PerfectIt. It adds polish, reduces frustration, and saves non-billable time. Ms. Grey is also a Senior Attorney at Griffin Hamersky LLP. She's been named as a Rising Star in the New York Metro Area three years in a row, and her significant representations include In re AMR Corp. (American Airlines), In re Dewey & LeBoeuf LLP, In re Eastman Kodak Company, and In re Nortel Networks Inc.