Medical Plain Language Summary Style (Beta Release)
7 December, 2022

Creating content for a non-specialist audience means thinking differently about medical information. The increasing requirement for plain language summaries, including the European Union Clinical Trials Regulation, reflects the growing emphasis on improving patient involvement. But translating complex medical terms to non-specialist language can be time consuming. We get so used to medical terminology, it's easy to miss things when checking. We've created a medical plain language summary style in PerfectIt to help with the challenge!
Go here to download our medical plain language summary style.
The Need
The European Union Clinical Trials Regulation (EU) No 536/2014 is part of a growing recognition that making the results of clinical research accessible and understandable to non-specialist audiences is essential for patient engagement and integration of new research into future patient care. It's also vital for transparency in research.
We met so many companies and individuals across the globe who created their own glossaries to solve the problem. So we asked ourselves if we could help create a starting point.
How Does It Work?
PerfectIt's style for medical plain language summaries checks over 500 terms selected from over 16 different reference guides. It finds commonly used, complex medical terminology and suggests alternative words and phrases. It does not "translate" a scientific article into plain language, but instead prompts communicators to recast medical terms. Because the context is so specific, we can provide more guidance than other styles in PerfectIt. 
We know that terminology is just a small part of writing lay summaries. However, by focussing on this small part of the process, we believe that with your feedback, we can create something that makes the process a little easier. The aim of building this style in PerfectIt is to help improve medical communication to non-specialist audiences, and this can be enhanced through customization.
Download our medical plain language summary style here.
How We Built the Style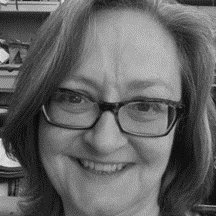 Shelley Reinhardt, Senior Medical Editor, Writer, and Proofreader
In our creation of a medical plain language summary style for PerfectIt, we worked with Shelley Reinhardt, a Senior Medical Editor, Writer, and Proofreader with extensive experience working with publishers including Oxford University Press, Columbia University Press, and De Gruyter Publishing.
Work in Progress
The style has been tested across hundreds of documents before making it available for this beta trial. However, it's a living document. We're making it available now so that medical writers using PerfectIt can take immediate advantage when working on non-specialist summaries and give their input.
Getting Started
To start, please make sure you have the latest version of PerfectIt by following these instructions.  
You can download the style here. 
Once downloaded, please import the style into PerfectIt. Here are the instructions for how to import the style. 
Your Feedback
We're still building up the style. So we want to hear from you! We've created a Google Form for your feedback.
Please also join the conversation in our community groups for PerfectIt users on LinkedIn and Facebook.
Download Now