Free Ebook: Microsoft Word for Publishing Professionals
Last updated: 2 January, 2021
Still working the hard way? Make your life easier with 'Microsoft Word for Publishing Professionals' by Jack Lyon. It's a $28 paperback, but you can get a PDF version for free by signing up to our newsletter below!
Microsoft Word for Publishing Professionals gives you the scoop on Microsoft Word's macros, styles, templates, wildcards, customization features, and more, so that you can work faster and better. The book focuses on Word 2003, but it is a rich and detailed guide that can help you with Microsoft Word no matter what version you're using.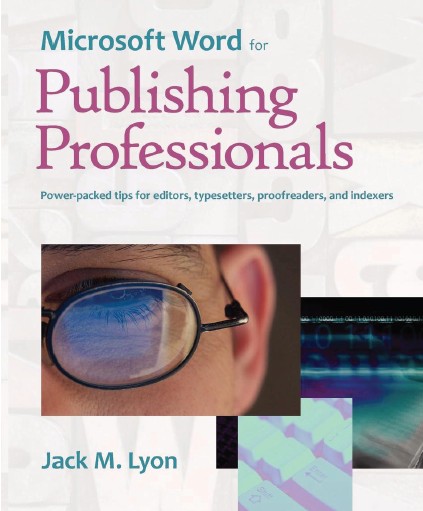 Jack Lyon is a book editor who got tired of working the hard way and started creating programs to automate editing tasks in Microsoft Word. He's been working in publishing since 1978 and editing on the computer since 1985. He's the founder of The Editorium and Waking Lion Press.
Jack's other books include the Macro Cookbook for MS Word. It's an essential guide to automating MS Word, and it will teach you how to work faster without any knowledge of programming required. Jack also recently co-edited the Business of Editing. This collection of essays by Richard Adin discusses the roles, tools, processes, profits, career, and future of freelance editing, providing advice for anyone who makes a living working with words.